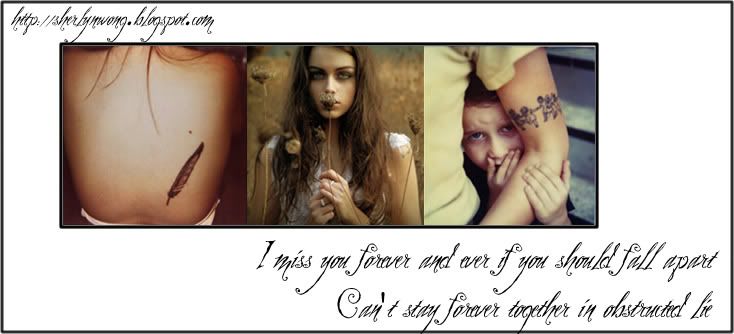 Monday, March 27, 2006
my ankle's swell has gone down!
yipee yayy!
-confetti anyhow fly


results have been given.
nuthin much cept
"U STILL DUN WANA BUCK UP?!"
from the one who birthed me.



yipee yayy!


check out diz video.
jayy made it.
the bestest flatlander in sunny sg!
check check check it out yoar =)


http://www.youtube.com/watch?v=vccjkM83nU0


and give him the HIGHEST rating or else i will pulverize ur guts and flush it down the toilet bowl a thousand times.-roars.
maybe we'll go too far,we just dont care

abt me.