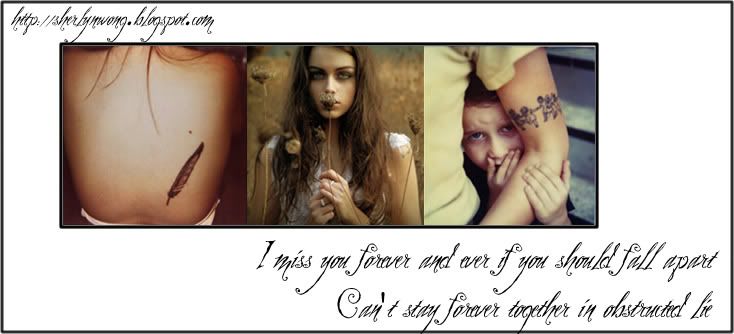 Monday, August 20, 2007
DDDDDDDIE
OMG I JUST REALIZED I HAVE ENG O LEVEL ORALS ON FRIDAY
24th AUGUST. WTHEEEEELLLLL.
i have ZERO VOICE AND IM SO SICK I WILL PASS THE GERMS TO THE INVIGILATOR AND SHE/HE WILL BE SO MAD AT ME AND GIVE ME A F FOR FLUNK OR FAILURE AND IM GG TO DIE.

=( my life's over.

all the best for YOURS, Seannnnnnnn.
maybe we'll go too far,we just dont care

abt me.