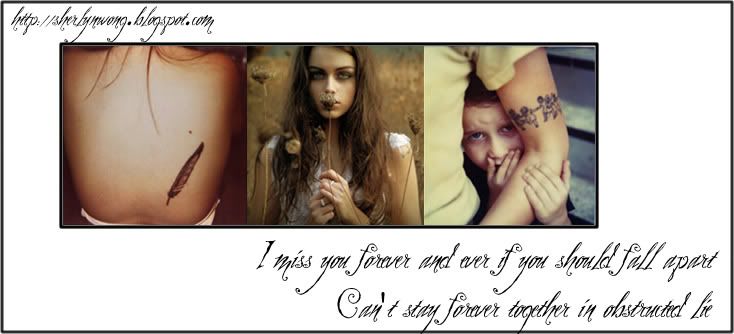 Monday, September 24, 2007
Dont preach to me and Drag Jesus into this.



I'd always thought you knew me the best.
could read me better than a book.
know my moods deep down raw and inside out.

And because of this,
Set you apart from everyone else.

And yet,today.
the nonchalence and distant attitude.

never mind.
im tired for being taken for granted.

i was wrong about the first sentence then.
maybe we'll go too far,we just dont care

abt me.