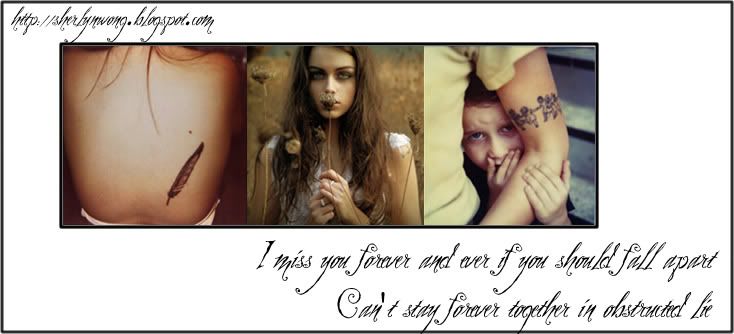 Saturday, September 22, 2007
stand up lil boy.
DEAR DRIEL RAINBOW,

sexy manhunt material.
Please smile and dont be sad i dont like to see you like that.
poke a hole, tear that Facade and just let things be.
i like you better, Raw.
peel off the silly cover-up you put on.
Our friendship's not a one wayy thing and you noe that too dont you.
im here for you just like how you have always been here for me.
Remember that you kkj head.

The most adorable girl in your world(and possibly the weirdest one)

SHER.


maybe we'll go too far,we just dont care

abt me.