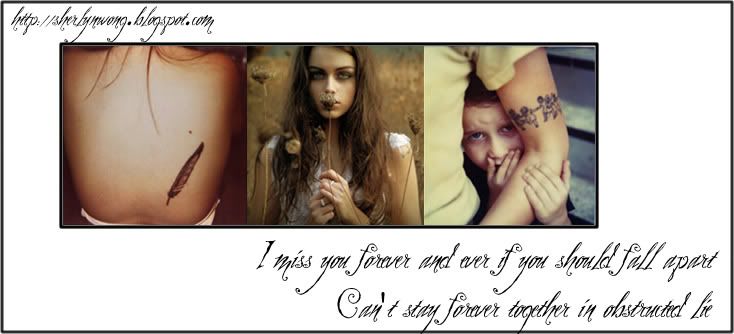 Monday, October 29, 2007
i am the stupidest person in the world.
i flunked paper one for maths.

the humiliation of having to walk past the canteen filled with stupid people who gawk at you.

the fear.
THE UTTER SHOCK WHEN I COULDNT FINISH THE PAPER.
when i saw the amount of blanks.

i've never felt so. much. pain.
in. my.life.

everything. i .placed. every. ounce. of hope.
i feel.like.dying.

God.
im begging you.
please dont.
forsake
me.
maybe we'll go too far,we just dont care

abt me.