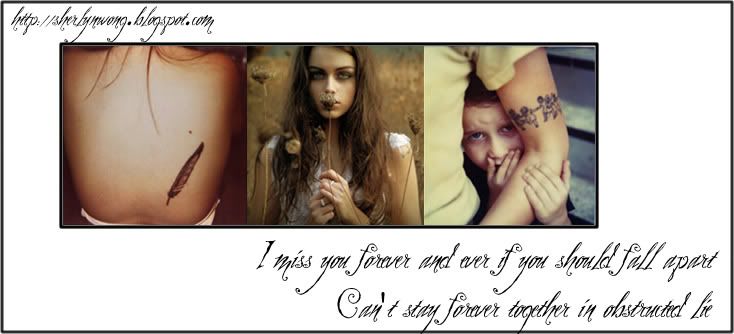 Thursday, October 11, 2007
keep me safe keep me safe
im getting depression.
effing knee hurts so badly
and i dont even know when i can WALK.

2 days cooped at home and i cant take it already.
BLOODY HOUSE SO DUSTY AND STUFFY AND FREAKIN BANGALAS KEEP BANGING I WANA BANG THEM BACK TO BANGLADASH.
i feel SICK.
when i think of all the sports i cant do.
i just wana roll in bed and cry.

when i fell down just now, i couldnt stop crying.
i feel like a BLOODY INVALID.

its getting too much to take.
i swear.
im getting damn depressed.
maybe we'll go too far,we just dont care

abt me.