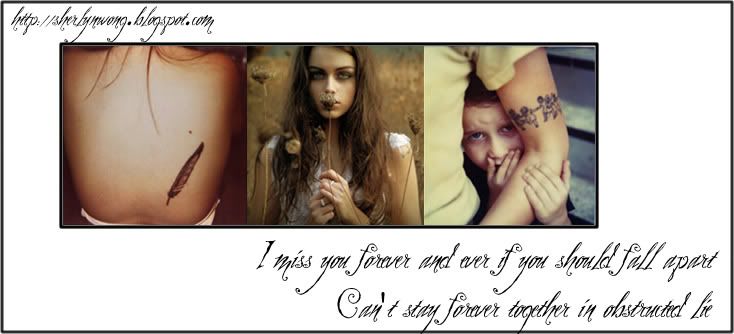 Saturday, October 13, 2007
Video blogging part 1


i finally got it done.
all thanks to 472.

and.

im feeling rather sorry for myself.
my whole meal today consisted of cereals, grains,famos amos cookies and water.

i feel like eating subway.
but its so far awayy.

damnit. =(

and pardon me if i look/act retard on the vid.

im worse in reality.
maybe we'll go too far,we just dont care

abt me.