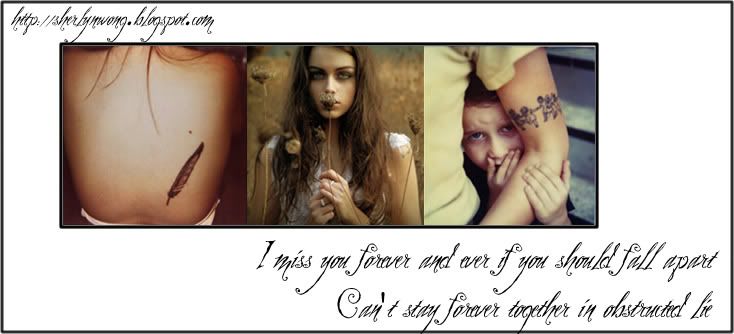 Friday, November 16, 2007
am i lying to myself to be happy.
confess to me
every secret moment
every stolen promise you believed

confess to me
all the lies between us
all the lies between
you and me.



In the faithless corners of my mind, i had always expected him to move on.

think of it as Tough Love.

"the most difficult of decisions are often not the ones in which we cannot determine the correct course, rather the ones in which we are certain of the path but fear the journey." -- excerpt from ESTHER HUISH'S diary.


the class watched a very adorable video last mon.
it's so so cute.

click it.

i swear- its hilarious.

crank up the volume.



hahaha.
maybe we'll go too far,we just dont care

abt me.