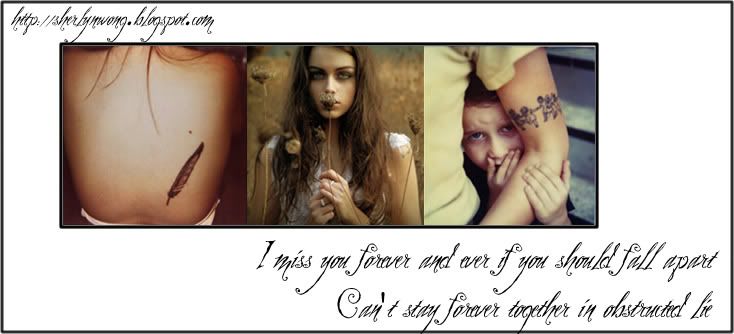 Wednesday, November 14, 2007
God loves you. im trying to.
to the person who keeps tagging as

SHER

on my tagboard,

will you please just stop it already.
ur beyond ridiculous, using MY NAME. and sayin i steal your guy (wthell who?)
and all the censored censored vulgarities.

what is wrong with you.
attention-seeker number one.

buy u a trophy let you keep at home lah.

here's a thumb.
go suck it.
maybe we'll go too far,we just dont care

abt me.