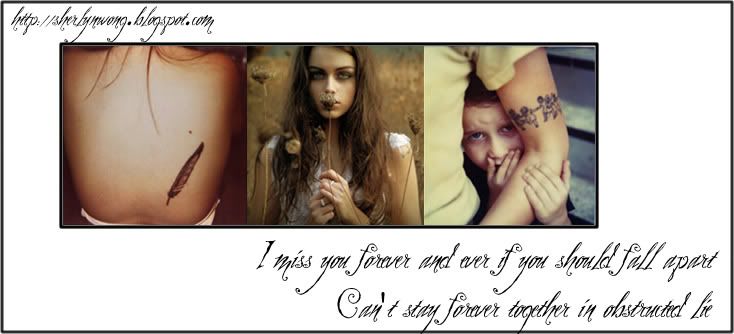 Friday, December 21, 2007
And this is so difficult for the both of us
to those who enquired via e-mail/msn bout the f21 green dress,
here's a cuppa of pictures and also, two tops plus one topshop dress im planning to sell.

and if it makes you feel any better,
i havent worn most of these stuff yet.
=)

BUT
sher needs money to buy christmas presents.
please donate to this oh-so-very noble cause.
HAHAHA

$18-20 bucks f21 GREEN DRESS

FRONT





BACK



PRINTED TOP 10 bucccks. (tagged a size 6)



CLOSE UPPP



Another TOP ($10)




orange tube from BODYNITS ($15)





Topshop dress in toffee nut colour ($12)



alrightyy off to work
if you are interested just e-mail me byebye happy pies!
maybe we'll go too far,we just dont care

abt me.