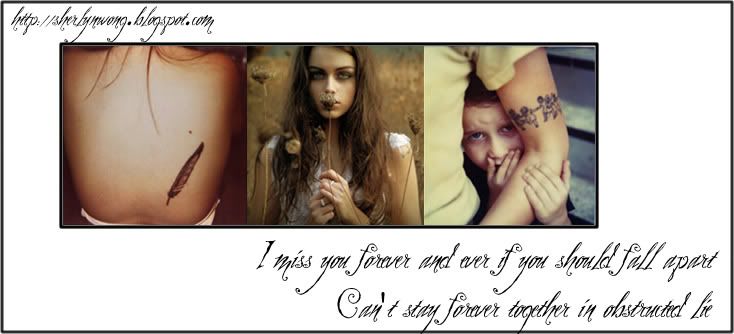 Tuesday, December 25, 2007
HAPPY BIRTHDAY JESUS!


511 AM.
IT IS CHRISTMAS
HAHAHAHA HAPPY BIRTHDAY MY DEAREST J FOR JESUS
YOU ARE WHAT, A THOUSAND OVER YEARS OLD ?
YOU ARE THE OLDEST FRIEND I EVER HAVE I LOVE YOU MORE THAN ANYTHING
MORE THAN MYSELF
MORE THAN MY DSLR.

MORE THAN ANYTHING THAT'S WORTH TO BE OF ANYTHING.

I LOVE YOU WITH ALL MY HEART AND I AM SO THANKFUL FOR YOU.

PS: I LOVE YOUR FATHER JUST AS MUCH TOO.

HAHAHA

christmas was spent in town
i reached home around 4 am.

wild child hor Gabby?
ughh he's gg to flyy off tmr omgawd one whole week without my girlfriend.
i.
will.
dieeeeeeeee.

hahahahha 530 am.
GOODNIGHT EVEERYONE.

go and sleep hosan !



HAHAHHA PIXELS.
maybe we'll go too far,we just dont care

abt me.