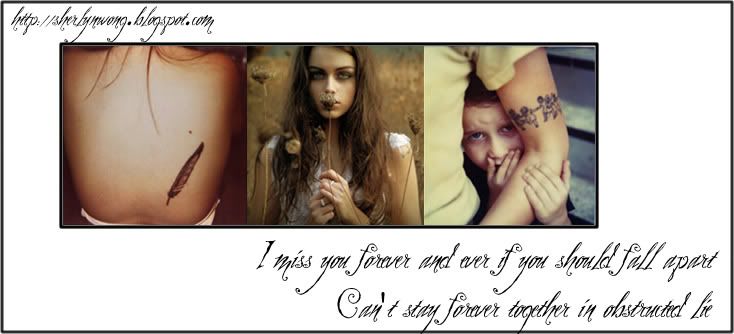 Tuesday, December 11, 2007
i wana break into your heart and see why you want us apart.
note to self: thou shalt not stayy up till two to yakk on msn when one has school the next day.

i woke up sick.

=(

Labels: darling dont you lie lie to me
maybe we'll go too far,we just dont care

abt me.