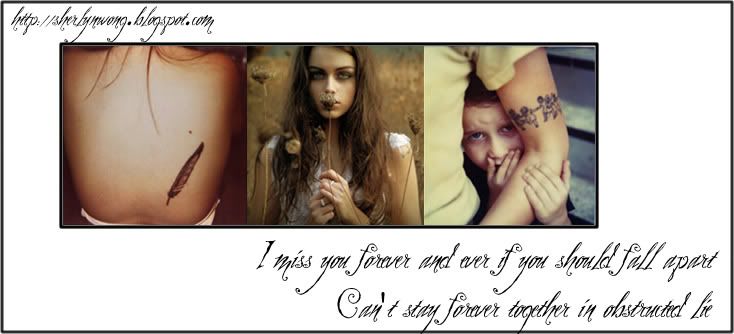 Friday, October 23, 2009
THIS SAT, WE PLAY!



HELLO HAPPY PIES.

PLEASE COME DOWN TO HOME CLUB THIS SAT(TOMORROW) 

FLEA FLY FLO FLUN flea-market!

i will be sharing a stall with pris and zer and we got A LOT OF CLOTHES and a bare pocket

so come help us out! THANK YOU! =)




WHERE AND WHEN 

24th October 2009, Saturday. 
2pm – 8.30pm. 

HOME Club 
20, Upper Circular Road
B1-01/06, The Riverwalk
Singapore 058416





sorry if i seem like im showing off. but hahaha i have 5 people who want my floral romper on thrashmyjunk. idk why but im so excited and sad at the same time. why, my other stuff not as exciting meh? hahahaha.

im in a real good mood today!
maybe we'll go too far,we just dont care

abt me.