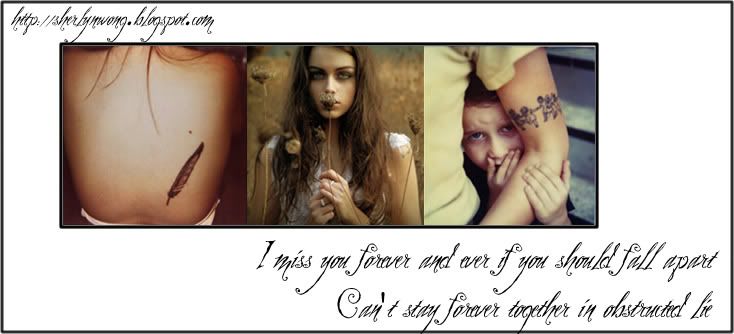 Wednesday, November 11, 2009
THE FIRST LAUNCH

209 am. after two hours of painstakingly editing photos for just TWO PIECES OF CLOTHES,

everyone here is my first ever sneak preview.

what a milestone in my life.

i am clapping my hands now! CLAP TYPE CLAP CLAP!

210 am.

here we go!!!




HTTP://STOCKZERO.ONSUGAR.COM




please note that after friday, this will cease to be the domain name.

it will be http://kix.sg 

THANK YOU AND PLEASE IF YOU LOVE ME OR HATE ME, JUST LEAVE A COMMENT TO TELL ME IF THE PICTURES SUCK OR WHAT.

I LOVE YOU ALL. 
maybe we'll go too far,we just dont care

abt me.