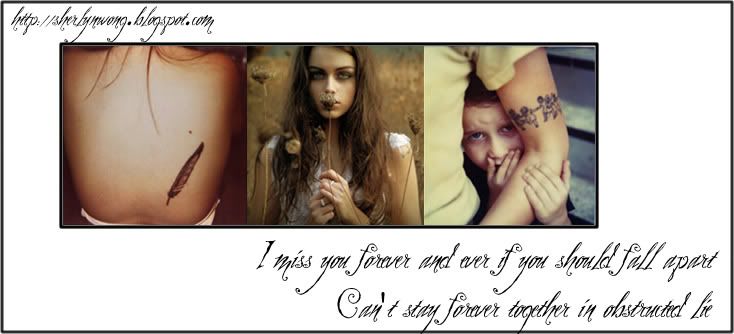 Monday, November 09, 2009
gotsa take a chill pill

EDIT// Sneak preview of 

Collection ALL THAT GLITTERS IS MY GOLD : ONE 

will be placed here first! so watch this space and please support this scared ambitious chick thankxxx.




creating a new line is terribly exhausting, im so short-tempered and broke.

i really hope the launch on friday works. hope everything sells.

im so scared and stressed out.
maybe we'll go too far,we just dont care

abt me.