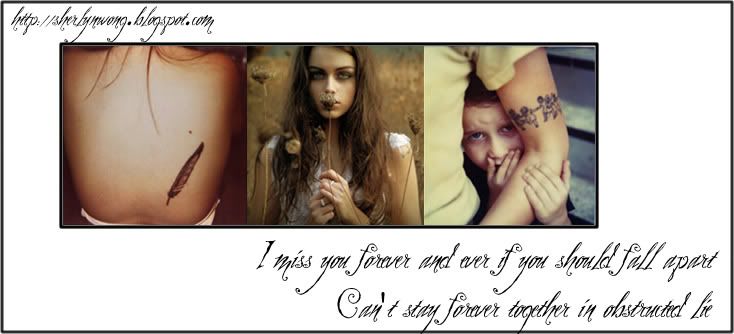 Thursday, November 12, 2009
so he said
"anyway, i know you are tired from all the things you have been doing. its ok, it will pay off. i have faith in you. many people also have faith in you though. so mine dont mean much. then next time when you rich you must not forget about me.. or those people haha. im kinda excited for you, i wanna watch the fruits of labour grow and grow and watch you harvest all the pokeballs that drops from the tree. then you will have many many pokeballs with many many pokemons. but you can only have 1 pikachu ok."




i love you so so so so much my dear nicky.

thank you for being so supportive, with your energy, your money. for fetching me to and fro to collect stock etc.

sending me home everyday.

i dont think i ever show you how much i appreciate it.

wish i was right over there now.



maybe we'll go too far,we just dont care

abt me.