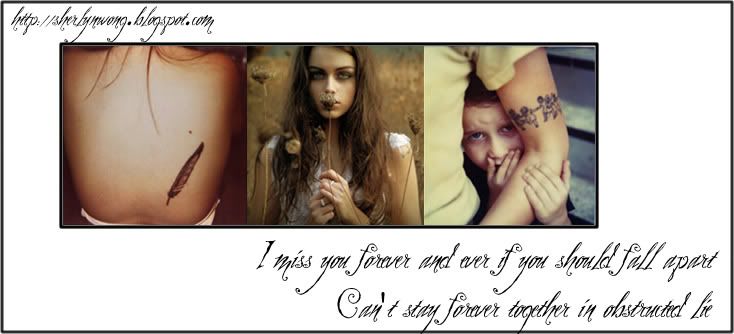 Sunday, December 06, 2009
the start of something awwwwesome




i am so terribly excited!!!!
just exhausted one roll of 24 film with 48 shots YAYY!!
from my 2 brand new spankin' new lomo cams. 
i am going absolutely kooky and delirious i LOVE IT!
nick and anton went with me to get the cameras today plus the holga flash.(in red)
ugh the cameras are so incredible, i cant w8 to see how the roll will turn out.
innyhoo, thanks nicky-chu for paying for one of of cameras, <3

anyway, i've got a hell load of photos to post.
watch this space!

PS: 30% off all collections @ kix for new mailing list members. this is till before the 6th of december.
hurry sign up now!
http://stockzero.onsugar.com

hopefully, i will bring in maxi dresses for 1.6m and below, seh-si stockings again and rockin' boots.
have a good sunday pies!
maybe we'll go too far,we just dont care

abt me.