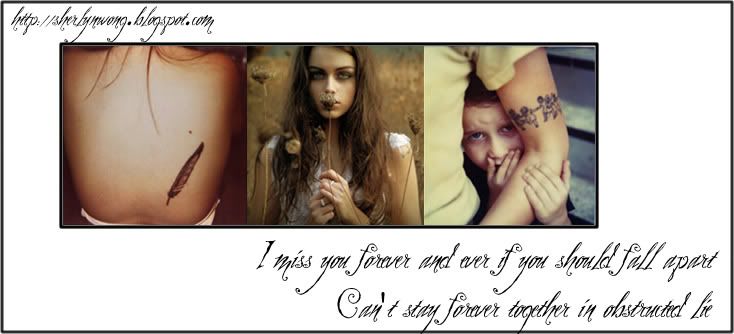 Sunday, December 20, 2009
KIX @ SWAP AND SHOP
O HAI im back!
guangzhou was okayyyy only, too much restriction.
but overall, i had a blast.
spent $300 over on the H&M there, simply cause there's nothing else to buy.
i managed to score some really awesome threads and radical footwear such as shoes and boots for KIX.

all these to be up, the first sneak peek tmr, 20th dec 2009
st james power station
4pm -9pm.

call me at 97595076 if unsure of the location of the booth.

have fun!
maybe we'll go too far,we just dont care

abt me.