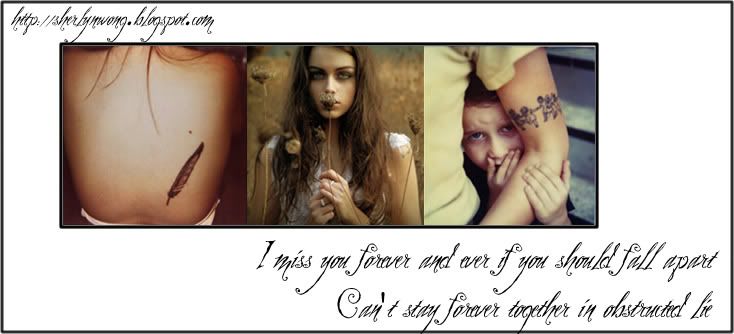 Sunday, March 28, 2010
can you believe this lack of .... life?

i havent been updating this space, i havent been updating my life.

im so happy but miserable.

everything's too loud and too silent at the same time.

i got a million videos and photos but so lazy....




its time i start something,anything.
maybe we'll go too far,we just dont care

abt me.