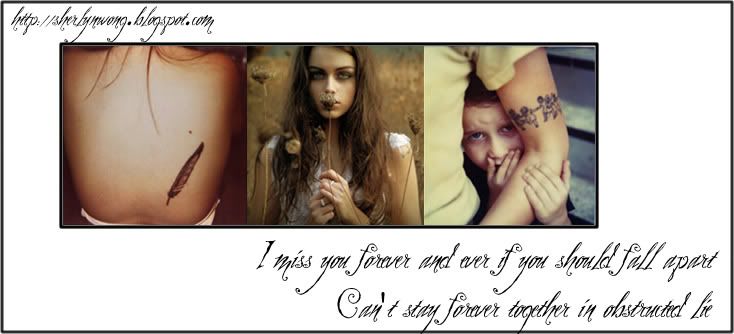 Tuesday, March 02, 2010
cb
i cut my hair short
from below the boobies to the shoulder.
not that much of a drastic change, i dont feel all that different.
we played mahjong from 9ish 10- 7 -8 am yst-today.
everyone were zombies.

my NEW SD card cannot be read AGAIN.
im ready to sue and break down and cry
cause i took all the damn photos over again in the SD card.

maybe God is trying to tell me something.
maybe im Tired of trying to listen.

450 pm.
7 more days to Bangkok and still broke.
why?
cause muthafucking technology must fail me so many times.

h8 the world today, yesterday and probably more tmr.
maybe we'll go too far,we just dont care

abt me.