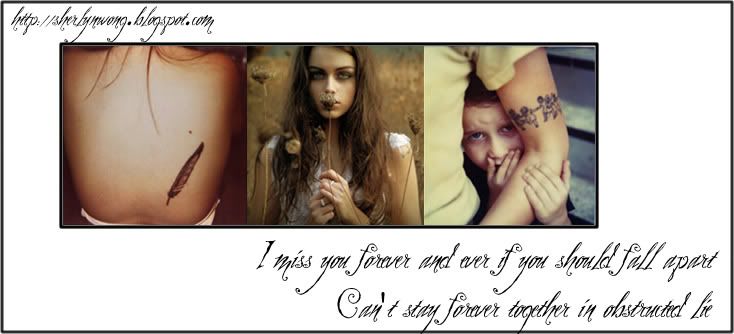 Friday, April 23, 2010
so kiss me and smile for me
hi phy i love my birthday presents.thank you so much wifey you are the best hope you feel much better kay?

it was free flow of beer at harry's if you wear orange last night.
few of us headed to zirca after that and got some jugs which we didnt chug(jug get it?) it down ha ha ha my sense of humour is spiralling down wn...back to the hospital baibai.

i need to let go of some of the frustrations, im certain im almost going quite mad.
you, please dont fucking treat me this way, ok. ok i dont deserve it. ok? dont.
maybe we'll go too far,we just dont care

abt me.