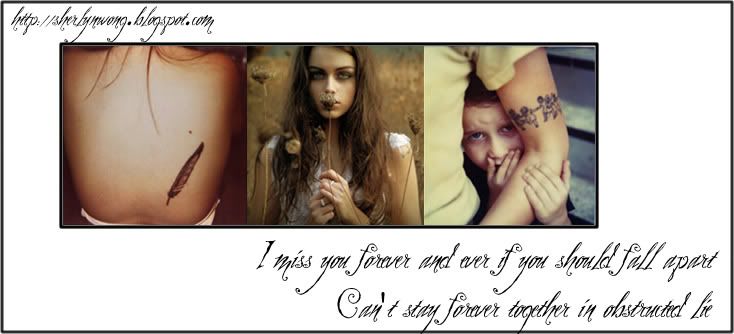 Sunday, April 18, 2010
Things will get brighter again
"

The lows are so extreme that the good seems fucking cheap and it teases you for weeks in its absence but you'll fight and you'll make it through. You'll fake it if you have to and you'll show up for work with a smile and you'll be better and you'll be smarter, more grown up and a better daughter or son and a real good friend. And you'll be awake, you'll be alert. You'll be positive though it hurts and you'll laugh and embrace all of your friends and you'll be a real good listener. You'll be honest, you'll be brave. You'll be handsome and you'll be beautiful… and you'll be happy.

"

—
A Better Son/Daughter // Rilo Kiley




Dear all, Please pray that my mum's operation tmr goes smoothly safely and she will be okay when she wakes up from it. Thank you.
maybe we'll go too far,we just dont care

abt me.