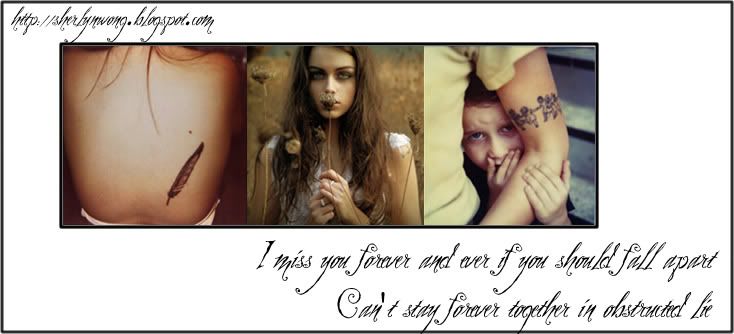 Saturday, May 01, 2010
mou qin ah hum ga chan






i have twenty dollars.

twenty dollars to my name and nick's birthday is on may 5th

which is basically 4 more days.

either i go sell my backside or i've to borrow money and i figure the latter will be more realistic since nobody's going want my backside anyway.

siao liao, no money.

die, how?

sell blackberry?

wa sibei sian. i really hate feeling broke.
maybe we'll go too far,we just dont care

abt me.