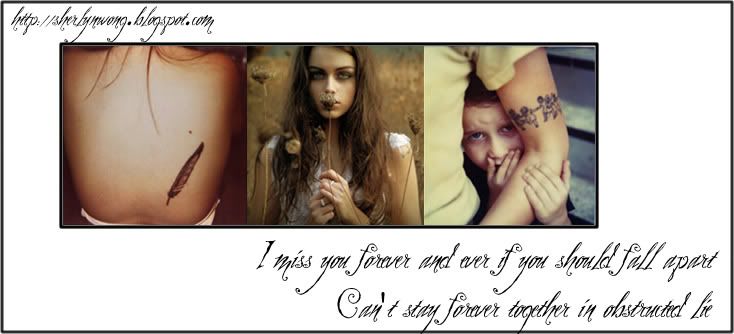 Tuesday, May 04, 2010
someday i will wish upon a star








DEAR ZER, THANK YOU SO MUCH FOR EVERYTHING.

I HOPE YOU KNOW HOW MUCH I APPRECIATE YOU AND HOW GUILTY I FEEL.

NEVER IN MY LIFE DID I EXPECT YOU TO REM MY 1 PASSING SENTENCE ABOUT ME WANTING THE TOPSHOP SHOES AND YOU JUST WENT THERE AND GOT IT JUST LIKE THAT.

i will always remember today, and the topshop shoes i never got to see (haha) and im sorry you wasted your money and i hope karma bites the ass of the cb who took it and thank you so so much for the effort and for wasting a hundred over dollars on an idiot like me and i hope you realize that you really are, one of a kind. i love you.
maybe we'll go too far,we just dont care

abt me.