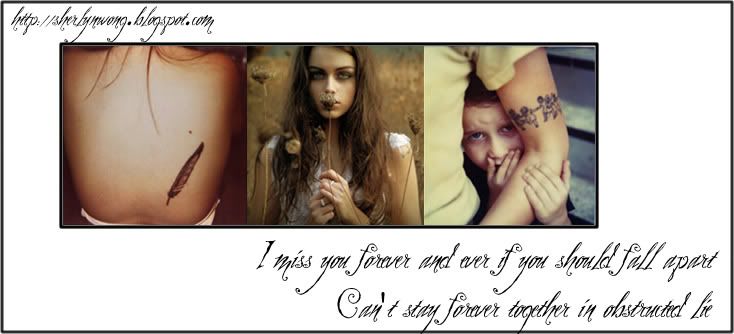 Sunday, May 09, 2010
wish you were here
saw this on roxanne's fb status, i asked her and i was a never a fan of incubus but some of the lyrics are pretty amazing. i love this.




"

the world's a roller coaster and i am not strapped in. maybe i should hold with care, but my hands are busy in the air saying i wish you were here"



maybe we'll go too far,we just dont care

abt me.