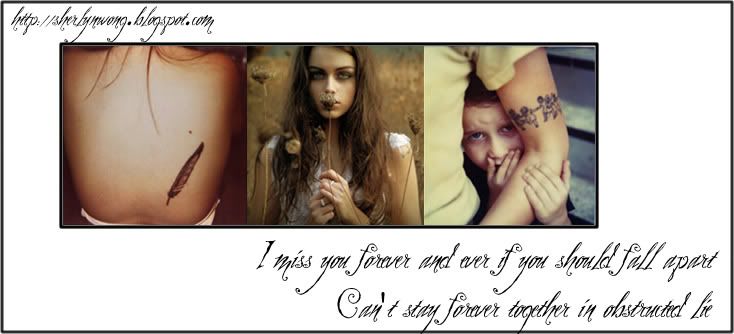 Monday, June 28, 2010
and the world will stop.






"He'll pinch a cigarette between his fingers. He'll take a drag, blow that drag between his lips. He'll look at the girl with eyes the colour of the sky before it turns black and he will see heaven, and the pictures of all those other girls floating inside his head will blow away like the clouds of the cigarette and he'll see only the girl inside himself and the world will stop."
maybe we'll go too far,we just dont care

abt me.