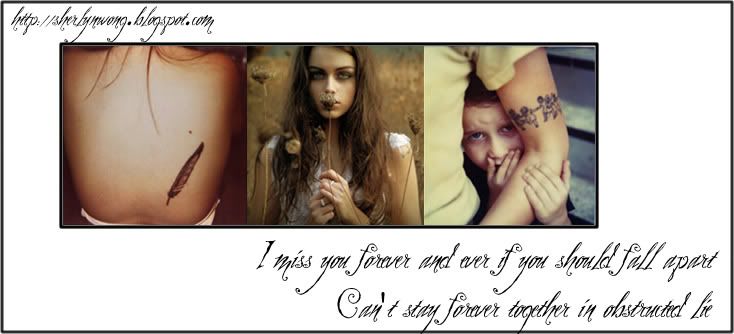 Monday, June 07, 2010
no fucking privacy. room so fucking dusty, have to share a room.

i want to cry and die.

i hate this. everything's fucked up.




thank you best for everything today. for accompanying me to the funeral and everything and thank you tab and zer and justin for bringing me to dinner.




i really just want to die.
maybe we'll go too far,we just dont care

abt me.