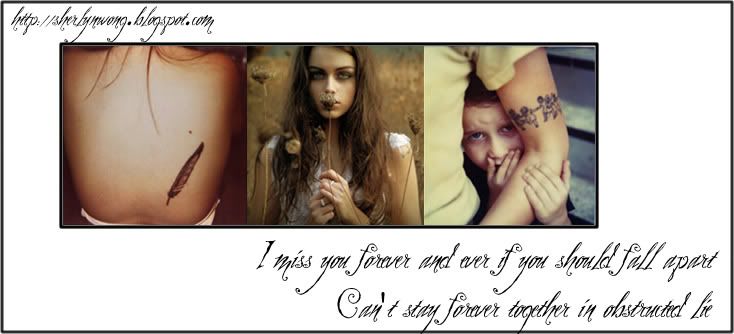 Thursday, June 17, 2010
OH OHOHOHOOHOH
I FEEL SO HAPPY TODAY.

it was the shopping that perked me up.

hahahahahah mango got 50% sales

OH GAWD im in such a good mood im just grooving to usher and bopping my ass oh oh oh oh oh

hahaha and not forgetting, how my bestest friend in the whole wide world is so AWESOME.
maybe we'll go too far,we just dont care

abt me.