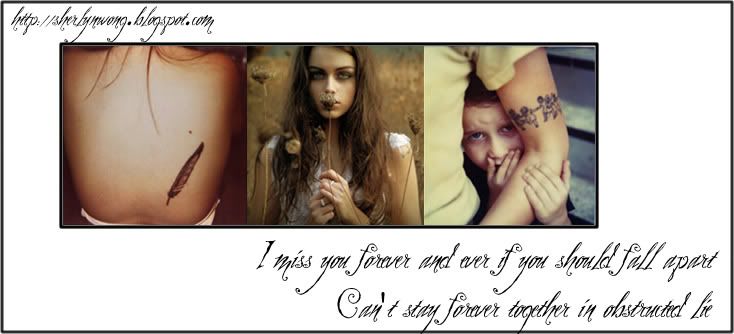 Thursday, July 22, 2010
i miss you daddy.

i hope you are in Heaven now and finally at peace.

hope the last 45/49? days didnt disappoint you though i bet it did.

help mummy catch the fucker who steal her phone.

HAUNT HIM EVERYDAY.

and help me haunt all the assholes who used to leave horrid comments on my formspring.

u know who they are right? go haunt them and scare them when they least expect it.




in your face,formspring bitches.
maybe we'll go too far,we just dont care

abt me.