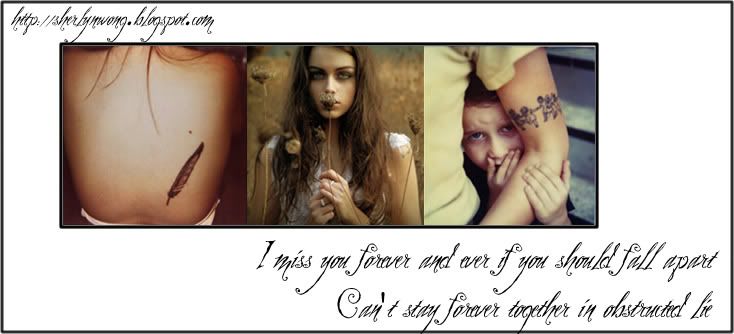 Saturday, July 17, 2010
meow
updated http://thrashmyjunk.blogspot.com

go there, cheap cheap.




off to Zouk.

last experience there was hell, please no round 2 of unhappy.

come to think of it, EVERY experience at Zouk is hell.

the guys are planning to get 5 bottles tonight (i hope not, thats too much!)

I INTEND TO LET LOOSE AND GET MY SKANK ON!

hahahaha i kid.



maybe we'll go too far,we just dont care

abt me.