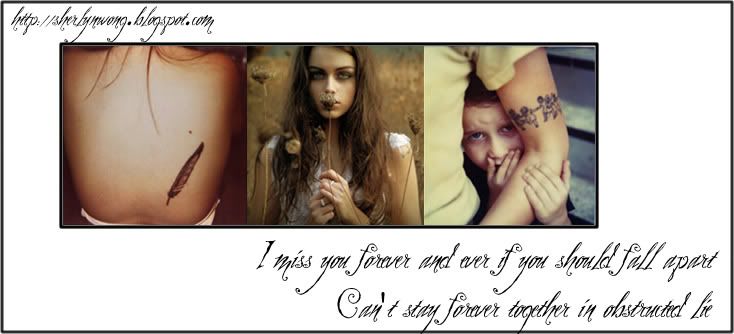 Monday, July 12, 2010
one two three four


And as of lately, even more recently, i feel this need to write my thoughts in some place locked
so im going off somewhere and my thoughts will run away, alongside with me.
im horribly depressed over losing 700 just like that but there's more to that than just money issues, im just not where i thought i should be at this point of my life though im really grateful and thankful for all the awesome friends and most of all, my mum.
i hope nothing bad ever happens to her.
will pop some random pictures here and then but for now, baibai,so long.
this twenty year old's got some geekzy emo to do.

OH AND SEE YOU AT DOWNTOWN EAST, "SOFT" OPPOSITE CHEERS
please come and visit this lonely pie from 4-10pm tmr,thursday and friday.
meow.
maybe we'll go too far,we just dont care

abt me.