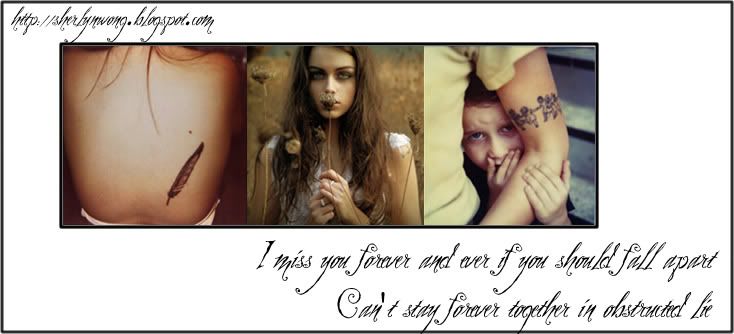 Wednesday, August 25, 2010
22
happy twenty-two months

this is the first time we are not celebrating it,yes?

you cant even be here to talk and text or anything at all.

i wonder how the awful jungle's treating you.

stay safe stay warm, kitty.

happy anniversary, all the love in the world for you, nicky.
maybe we'll go too far,we just dont care

abt me.