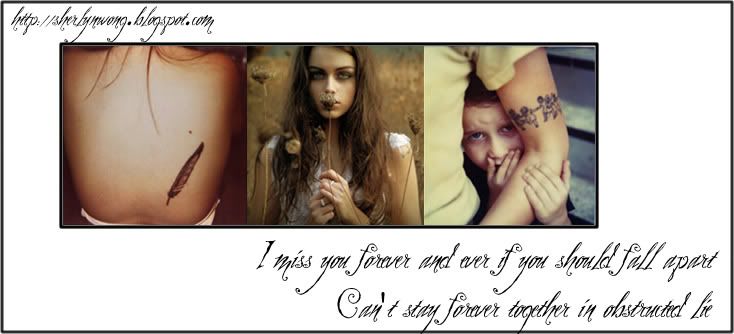 Thursday, August 26, 2010
angrycat
i am fucking sick of getting fucked for my grooming.

i am better than this.

come on sher.

my fucking hair is killing me.

few more scoldings and mark-downs, and i just might do something drastic like chopping everything off. fuck man. i hate having all my hair up and i hate using hair gel and i hate hate hate tying my hair.

make-up not thick enough, clothes not good enough, hair not good enough.

i am just not good enough!!!!!!!!!!!
maybe we'll go too far,we just dont care

abt me.