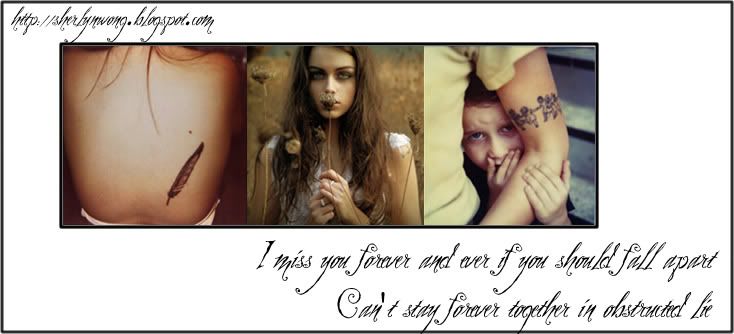 Monday, August 16, 2010
at times like these, i think i have the best boyfriend in the world.

i miss him like hell, i will do anything, ANYTHING to see him again.

day one's over i still got 59 more days. help. me.

i feel so demoralized.

i really want to see nick now.




did i mention im the only chinese singaporean in this batch.



maybe we'll go too far,we just dont care

abt me.