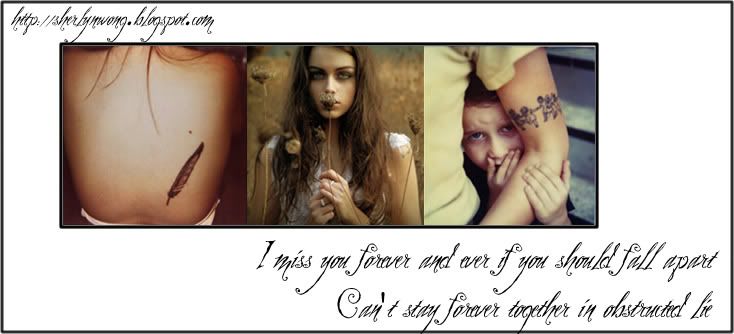 Tuesday, August 24, 2010
day 2
oh wow oh wowohwow i miss you like hell-ell-ell.

first, i shall look forward to end of your field camp, then your POP then oh final fuckingly, ORD.

all these stupid acronyms, all these waiting and waiting!

TA BO LEH TAHAN LAH DEH.
maybe we'll go too far,we just dont care

abt me.