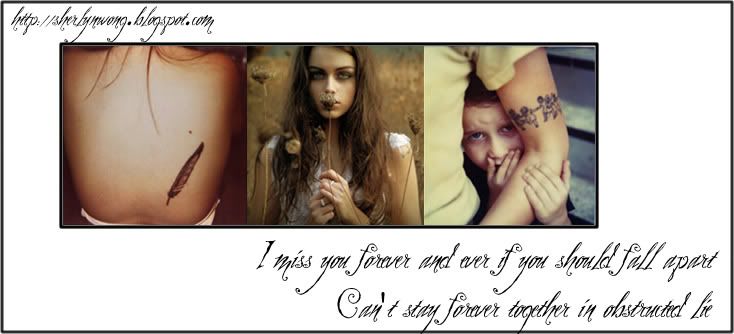 Sunday, September 12, 2010
blue roses



sometimes, a girl really needs to be romanticized to feel like she still matters.

especially when in a long-term relationship. dont you agree?

thank you for sending lunch to me during work, for sending me to and fro before and after work everyday when you booked out, and thank you for surprising me with blue roses.

it's a really pretty bouquet.

for those who know, blue roses are my favorite flowers.

They can start and stop my heart art art. haha.
maybe we'll go too far,we just dont care

abt me.