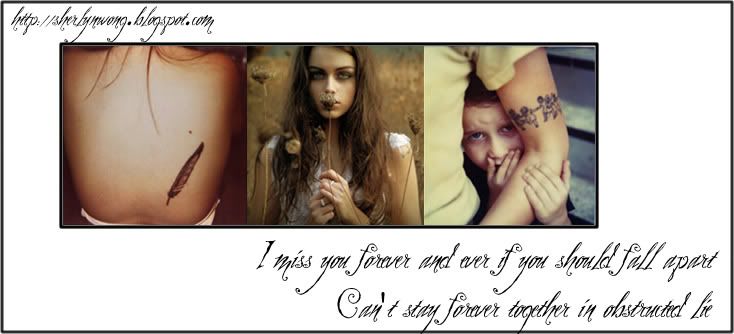 Wednesday, September 22, 2010
Dear God,

please bless me with strength, patience and most of all courage.

it's tough but i am quite fixed on the decision i might have to make sooner or later.

i wonder if i will look back after i 'do it' and regret.

Teach me how to be selfless and put others before me.

Dont let anyone get hurt in the process just cause of my one selfish want.

love, me.
maybe we'll go too far,we just dont care

abt me.