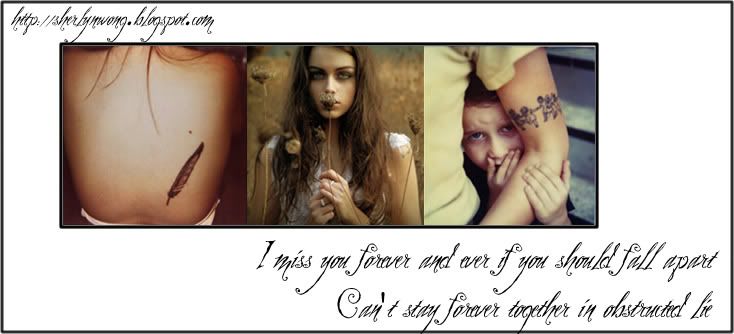 Thursday, September 02, 2010
i will
i will bake you cookies, put them in a cookie jar.

i will write you letters for words can only bring me that far.

i will make you happy, as you could possibly be,

i will make you realize, that deep down you love me.




hahaha shucks, i fail at writing poems.

cheezy like nacho cheese.
maybe we'll go too far,we just dont care

abt me.