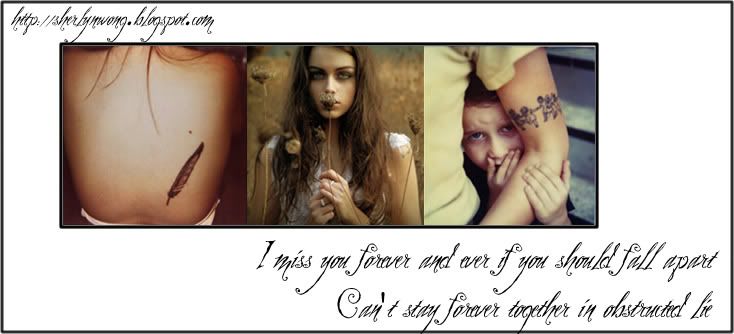 Wednesday, September 15, 2010
IF you ever come back
it feels so good to be lying in bed and waiting for my first aid training to start at 530pm and its only 4-5 bus stops down hehehe. except that wow, i slept at 3 (my latest so far) and i woke up at 7 because im so used to this regime.




im going to drag poor zer to follow me to go get my hair done on friday.

she doesnt know yet hahaha.
maybe we'll go too far,we just dont care

abt me.