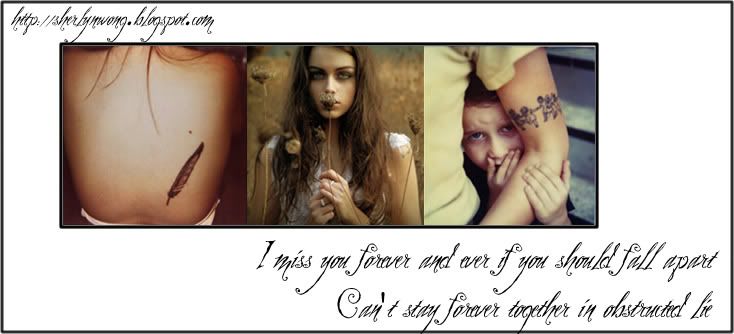 Thursday, September 09, 2010
o yay
fucking proud of myself for ace-ing my exam (the fucking retest) with 98/100

with one hour of sleep ,after an intense night at Zouk and best dinz at crystal jade with bestie justin and nick.

i went to work with the eyelashes from the night before..

tsktsk.




im super damn mega tired now...

BUT WHO CARES YAY its freaking happy thursday tmr is happy hari raya friday

YAY HAPPY NO WORK DAY YAY.

gg to collect my LucydAcyd Nude blazer now at Vivo and my benefit products.. cannot wait!



maybe we'll go too far,we just dont care

abt me.