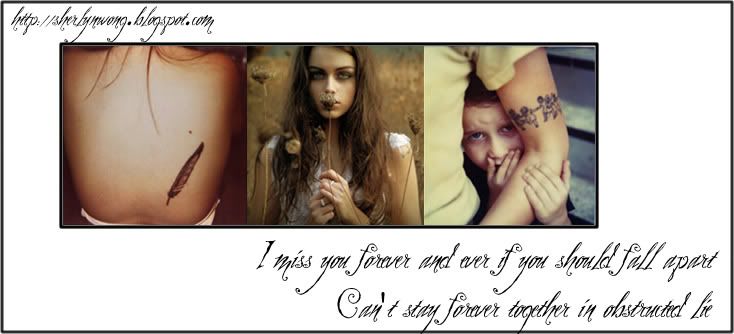 Friday, September 17, 2010
the power of three
3.07 am

right eye hurts.

i reopened my fs, its on the right if you scroll down.

any nasty comments, i will STRAIGHT delete.

so unless you have something substantial to ask, like "what bus goes to SIA training center?"

please dont try anything funny. i got my h8-filter on so it wont reach me.

3.09 am.
maybe we'll go too far,we just dont care

abt me.