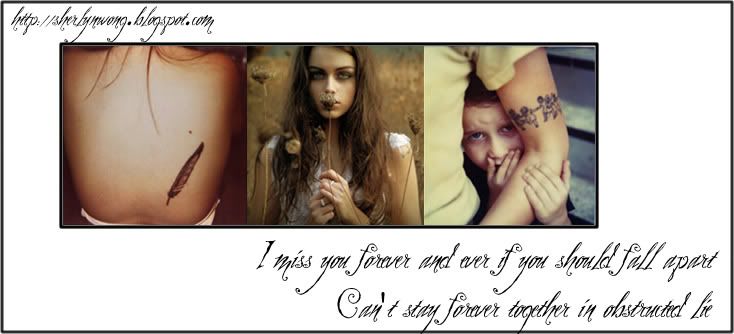 Thursday, September 23, 2010
zer's such a great friend.

im really thankful to have her.

knew i was feeling down, gave me a call and decided to come down to find me so we can grab a beer and talk.

feeling fucking grateful now.

a friend in need is really a friend indeed.
maybe we'll go too far,we just dont care

abt me.