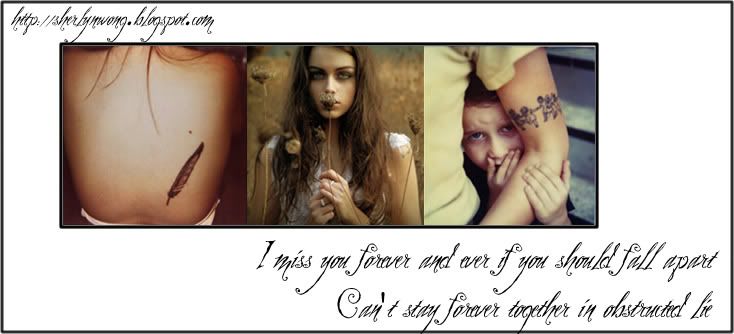 Wednesday, October 06, 2010
want to go bangkok with you again

forget about responsibilities about falling ill about money

we could live the pauper but not so pauper life in bkk, just the two of us.

ill buy a million pair of shoes and you can smoke your days and we can waste away.

hurry back from your bintan trip and take care of your sick cat, i miss you.
maybe we'll go too far,we just dont care

abt me.