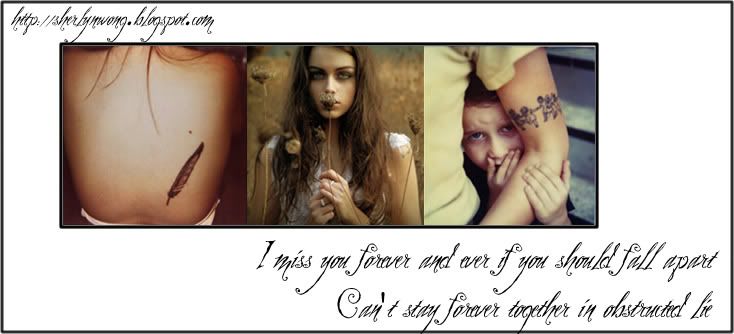 Tuesday, November 09, 2010
you have no idea just how much i miss you and how i will give up everything that i own that could possibly have any value, to just hold your hand right now. i miss you nicky, please hurry home.




how can it possibly be tuesday only?
maybe we'll go too far,we just dont care

abt me.