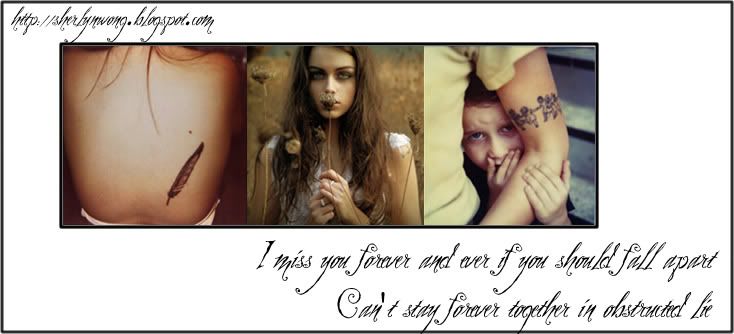 Thursday, December 02, 2010
it might be the hormones but i just want to rip everything and everyone i see apart.

even the fucking word ,'apart' is pissing the hell out of me for the way it looks when its spelled.



maybe we'll go too far,we just dont care

abt me.