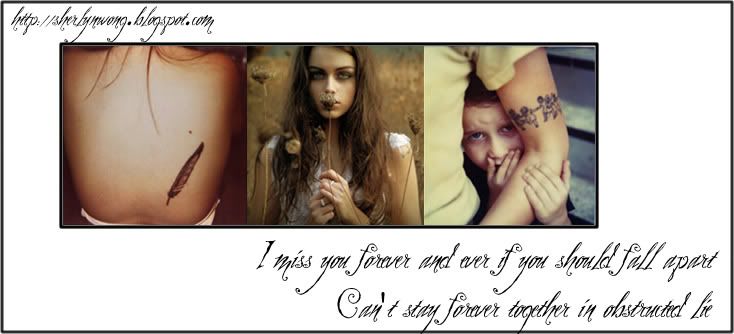 Saturday, December 25, 2010
Merry christmas everyone!

Church today was really good and im glad i made the effort to wake up and jump out of bed even though there was a severe lack of sleep for the past two days.

im so happy.

Asos arrived 1 before christmas eve

nick booked out on the 23rd and he's booking in on the 3rd.

ALL THAT TIME IN THE WORLD WITH HIM CAN YOU IMAGINE?

he brought me to a really nice italian restaurant on the 24th =)

christmas din at Carnivore with my favorite people later

im so excited!



maybe we'll go too far,we just dont care

abt me.