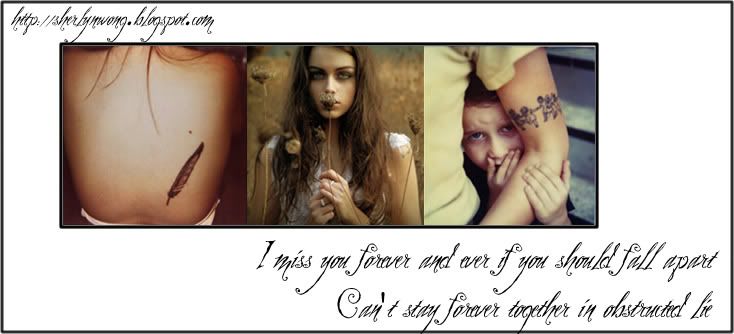 Wednesday, December 15, 2010
replaying words we exchanged




its strange how you still affect me.

and how even after all this while,despite the countless crap i have to put up with,

i still choose to believe that

underneath it all,

you are exactly the person i'd always known you to be.




The effect you have on me, even without you realizing it,

it's astonishing.
maybe we'll go too far,we just dont care

abt me.