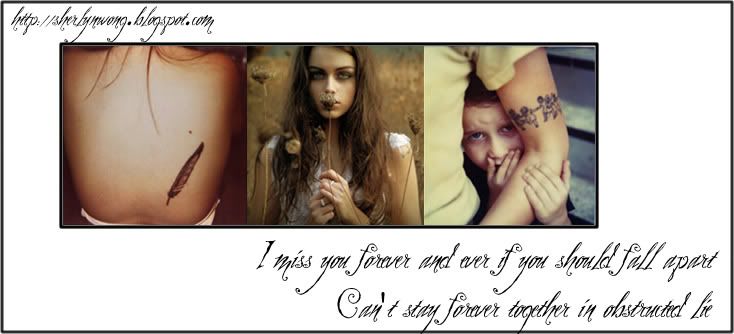 Friday, January 14, 2011
when we say we come full circle what do we mean
best XXX i've ever spent in my life

i have decided not to name it.

thank you bff for following me all the way to raffles place to get it, IOU AND ILU VERY MUCH.

times are good, times are good when im with the people i love.

fucking good money

im kind of proud of myself but now hahaha my account's reduced to 2digits.

hahaha. ohoh.
maybe we'll go too far,we just dont care

abt me.