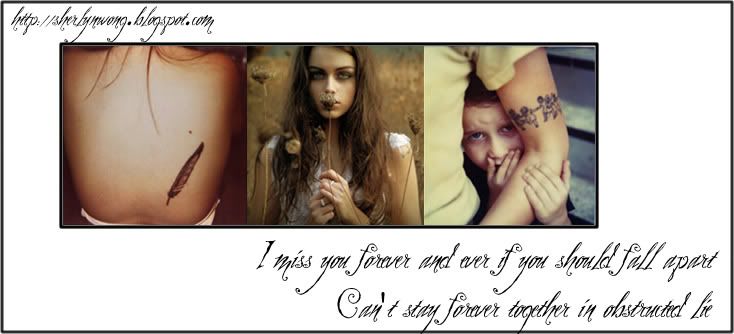 Sunday, March 13, 2011
20 and 21
tonight i attended two birthday parties of two special girls who are awfully dear to me

i realized that its been two years plus since i went to parties alone without nick

and i realize how much of my independence has been lost and although i still felt as if some part of me is missing, i attribute that solely to the idea of not having nick by my side.




getting back my independence is good.




missing nick while in an entirely crowded room full of people is bad.
maybe we'll go too far,we just dont care

abt me.