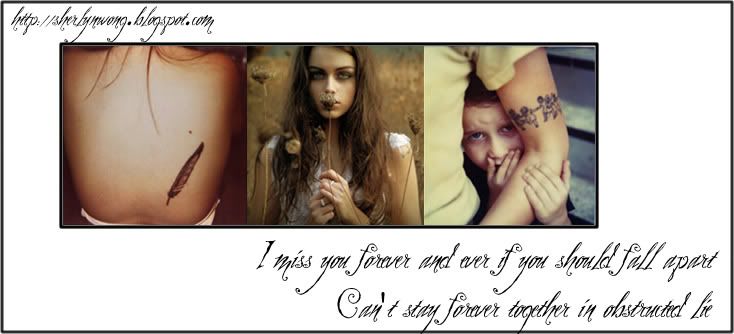 Tuesday, March 08, 2011
.
for some strange reason, i am beginning to feel majorly fucking annoyed with certain people around me.

i am feeling fucking unappreciated and only my best friend makes me feel appreciated.

fucking disappointed with a bunch of people tonight and it has been a major build up..




chao chee bye.
maybe we'll go too far,we just dont care

abt me.